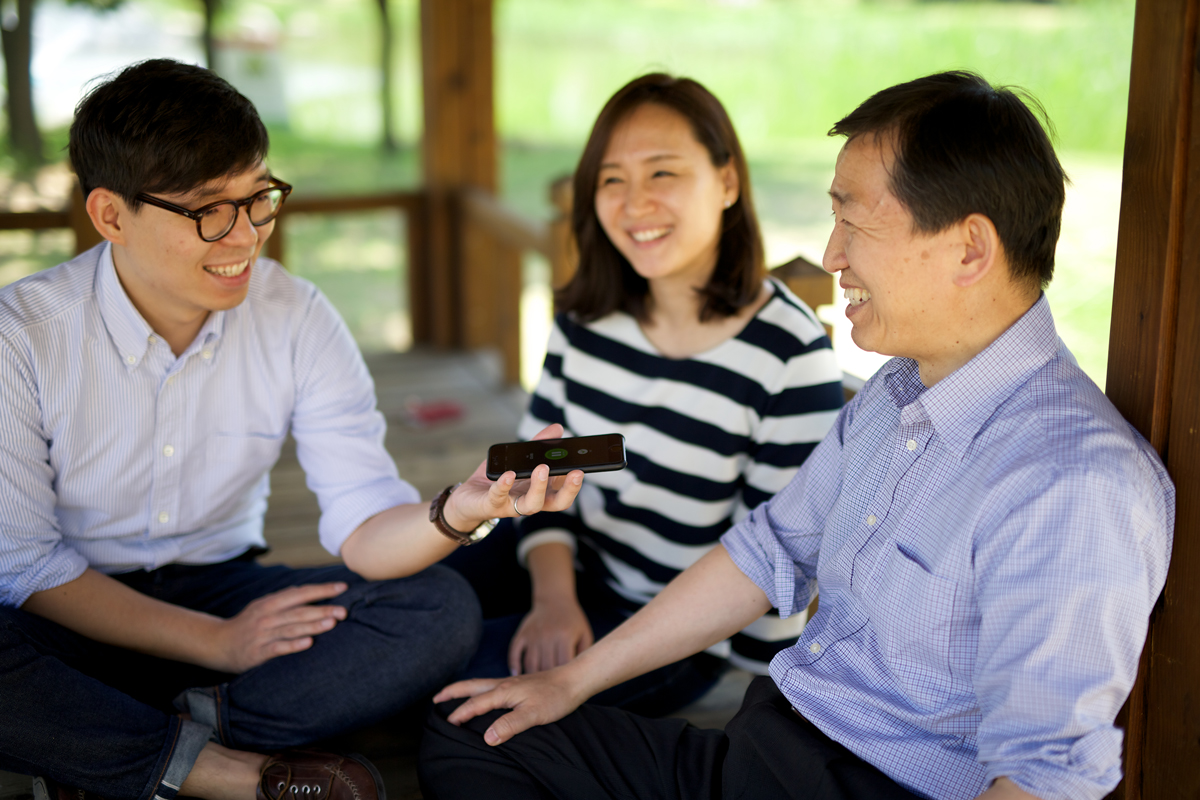 Family stories aren't just entertaining or great conversation, but they should be shared and preserved to pass down for generations to come. It's a great idea to interview family members—no matter their age—to later look back and reflect on important moments in their life at that time. This is especially important if you have a family member who is getting older, is not in good health, or who's memories seem to be fading.
Below, we have 4 simple steps to not only collect these stories, but preserve them to share or look back on whenever you'd like. We've also included 100 questions you can ask your family members from kids to family in the military to get these stories started.
The most important thing we can tell you is don't wait. Memories don't last forever, but stories do! Here are 4 simple steps to collect and preserve your family stories.
1. Plan a family gathering
Set aside a special time, when people are relaxed and can gather around and really enjoy the stories. Many families like to do this after a family meal or just before bedtime. Ask children to be prepared to listen attentively.
If your family cannot get together in person, you can talk over Skype, FaceTime, or ask them questions over the phone. Because you are not in person, it might be easier to do this several times over the course of a few weeks or months.
2. Prepare your family
Tell family members in advance that you'll be hosting a "story time" this year. Allow them to consider their favorite family memories and the stories they'd love to share. Invite them to collect special pictures and mementos that might spark conversation or that they would want to share.
3. Gather supplies
The most important supply you need is a video recorder or voice recorder. This will allow you to keep these memories for years to come. Make sure to test all equipment thoroughly before starting.
Gather together as many old family photos, albums, shoeboxes, and memorabilia that you can find. These will spark conversations as you ask about the people, places, and events.
Think about stories you would like to tell yourself. Consider stories you would like a family member to tell you again so you can have it recorded.
If you're unsure how to get the conversation started, prepare questions in advance. Here are 100 questions you can ask family members of all ages and backgrounds.
4. Collect and save
Collect these stories, pictures and mementos, and make sure they are digital and safe on an external hard drive. We can digitize all these items for you.
Along with your favorite pictures and mementos, consider putting them together in one safe place. At Life's Sweet, we create Family Legacy Books which is a collection of these items in a book that can be given as a gift or be passed down to future generations. We also create slideshows that can include all of these items, including your recorded interviews.
That's it! Just 4 simple steps and you'll have a wonderful collection of family stories that can be shared and passed down for generations. Contact Life's Sweet today if you're interested in us helping you with a Family Legacy Book, Slideshow, or Photo Scanning service.
https://lifessweet.com/wp-content/uploads/2018/06/family-interview.jpg
800
1200
The Life's Sweet Team
https://lifessweet.com/wp-content/uploads/2017/09/logo-lifessweet-tm-tagline3.png
The Life's Sweet Team
2018-09-27 23:17:00
2021-02-08 18:42:28
4 Simple Steps to Collect and Preserve Family Stories