Denver Video-to-DVD Services
Because information on video and audio tapes is recorded magnetically, it naturally degrades or decays over time erasing some of the information, making it unplayable. VHS tapes, for instance, degrade up to 20% in as little as 10 years. And while storing them properly can help prolong their lifespan, their demise is inevitable.
There are a number of reasons for this decay including "remanence decay" when the magnetic particles begin to lose their charge, "demagnetization" if a tape is stored near a magnetic source, and "hydrolysis" when tapes are stored in areas of high humidity.
Before a tape deteriorates, let Life's Sweet transfer it to a more stable and accessible medium such as DVD or mini portable hard drive that can help preserve your video recordings without their degrading over time. Prices starting at $29.99.
Life's Sweet can transfer from the following formats:
We can even make multiple copies of your DVDs so they can be shared with family and close friends. Contact us at 303-815-1930 today to get started!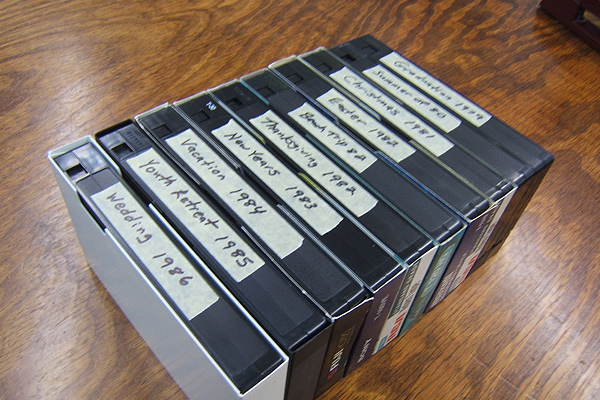 "Life's sweet did a wonderful job converting my old VHS tapes to DVDs. They were very fast and even printed cover labels on each DVD so I knew what was on each one. Everyone was so nice and friendly to work with, I highly recommend!"
"Life's Sweet transferred all my old VHS tapes and mini cassettes and put them on a mini portable hard drive that I️ can take with me when I️ travel to see my family. They did an incredible job and exceeded my expectation with their level of personal customer service they provided me. I️ was glad that they did everything in house and my videos never left their location like other places do. I️ am so happy and can't wait to share these memories with my family."